The Third Door Coalition provides the keys to ending chronic homelessness in Seattle
The Third Door Coalition is a nimble, solution-focused group of business leaders, service providers, researchers, and others who seek to move beyond typically polarizing discussions around homelessness. Instead, the Third Door Coalition seeks to open a third door: one where we work together and dedicate our collective energy to collaborative, evidence-based partnerships in pursuit of a singular goal. For the Third Door Coalition this goal is to end chronic homelessness in Seattle.
We are unique because we are:
A coalition of Seattle-based researchers, business leaders, and service providers;

The only such coalition focused on the singular goal of ending chronic homelessness;

Intentionally small, comprised of fewer than 20 key partners to streamline decision-making and action;

Committed to a collaborative, non-polarizing process; and

Driven by data and interventions proven to work
Our Process
Our goal is as important as our process.
One of the Third Door Coalition's guiding principles is that solutions are only possible through genuine interest and collaboration.
To ensure a forward-moving focus on solutions, the Third Door Coalition partners commit to a civil, collaborative, and genuine problem-solving process. This commitment to collaboration ensures that all partners share the same purpose and process by focusing on outcomes.
The Third Door Coalition also recognizes the need to remain a small governing group comprising fewer than 20 key partners to streamline decision-making and advance its vision of ending chronic homelessness through Housing First/permanent supportive housing. Third Door began in summer 2018 with focused conversations at Seattle University, and hopes to flesh out a funded plan by Q1 2019.
Homeless Rights Advocacy Project, Seattle University School of Law
Sara Rankin is an Associate Professor of Law at Seattle University School of Law. Sara is also the founder and Director of the Homeless Rights Advocacy Project (HRAP) in the law school's Fred T. Korematsu Center for Law and Equality. Each year, HRAP releases a series of new reports that continue the group's groundbreaking research into laws and policies that impact homelessness. Sara also provides pro bono assistance and consultation on a variety of legal and policy matters concerning housing instability. Along with Chad Mackay, Sara co-founded and co-chairs the Third Door Coalition to end chronic homelessness. Sara wants everyone to know that our current approach to criminalizing homelessness is an often illegal, and always expensive rotating door. The Third Door Coalition shines a light on our need to work together, to innovate, and to invest in non-punitive, cost-effective alternatives that actually solve chronic homelessness, like permanent supportive housing.
Chad leads the Fire & Vine Hospitality team, which is responsible for overall operational leadership, culinary expertise and product sourcing, marketing and technology support for several new and iconic Pacific NW restaurants and hotels. Fire & Vine Hospitality was recently selected as one of the 75 biggest corporate philanthropists in Washington in the Puget Sound Business Journal. Along with Sara Rankin, Chad co-founded and co-chairs the Third Door Coalition to end chronic homelessness. Chad said that after the divisiveness of the head tax debate in Seattle, Sara's optimism about setting differences aside and tackling chronic homelessness "woke him up." Chad is motivated not only by his love for this region and his desire to help house our homeless neighbors, but also by his responsibility to show his children that we can make a difference if we work together.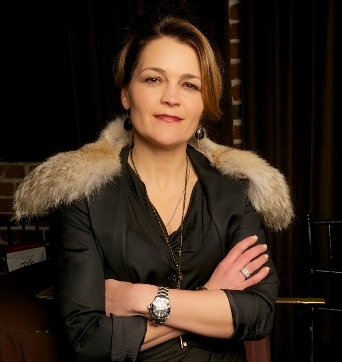 Institutional Global Asset Management/The Lion's Den
Jeri is a financial services executive, business consultant, adviser and investor. She is experienced in global asset management, corporate development, business development and intellectual property strategy. She has held executive leadership roles at Xerox Corp, Russell Investments and most recently, Intellectual Ventures. She is also the co-founder of The Lion's Den Seattle, a business incubator bringing investors, entrepreneurs and creatives together to provide early stage start-up funding, access and connections across the Pacific Northwest. She serves as a board member for The Looking Out Foundation and is a fundraising ambassador for War Child and Children In Conflict, both internationally recognized charities that support children in war-affected communities. Jeri is proud to be a member of Third Door Coalition and is committed to engaging our innovative business, non-profit and political leaders to solve chronic homelessness.

David is Senior Vice President, Public Affairs at Visit Seattle, the city's private, nonprofit destination marketing organization. Blandford overseas public policy, issues management, strategic communications and industry advocacy at the national, state and local levels. David believes that with a focus on facts and commitment to proven solutions and innovative approaches, the Third Door Coalition re-invigorates the work to address the needs of chronically homeless people in Seattle.
Downtown Emergency Service Center
Noah Fay is the Director of Housing Programs with Downtown Emergency Service Center (DESC) in Seattle, the largest homeless service provider in King County, operating five shelters and 14 permanent supportive housing (PSH) programs. DESC has long been a national leader in Housing First and Harm Reduction services for vulnerable men and women experiencing homelessness. Noah has worked in variety of roles and across programs at DESC, including as manager of the nationally renowned 1811 Eastlake project, as well as other key roles in the shelter, clinical and housing programs. Noah has also served as a trainer and consultant, both for DESC and the Corporation for Supportive Housing, emphasizing the effectiveness of PSH. He is a firm believer in the power of PSH as the solution to chronic homelessness, and is excited to work on the Third Door Coalition in an effort to convene cross sector stakeholders around this proven model.
Pagliacci Pizza & Macrina Bakery
Matt is co-owner of Pagliacci Pizza & Macrina Bakery. In his nearly 30 years working in the food industry, he has driven growth by supporting and developing the people who make the food. This focus has produced consistently high-quality products and service leading to increased sales. Over a decade ago, Matt committed to making operationally sustainable decisions throughout his businesses. From purchasing green power and FSC certified paper products to seeking LEED certification and championing restaurant composting, his businesses continually strive to lessen their carbon footprints. Throughout his time in the food industry, Matt has supported a wide variety of charitable causes. He's increasingly passionate about food insecurity in the greater Seattle area and the importance of feeding those in need. Pagliacci Pizza has been a long-time supporter of Cathedral Kitchen, which serves nearly 50,000 meals each year. Matt was an early supporter of the Third Door Coalition's collaborative culture and its plans to end chronic homelessness in Seattle.
Catherine is a strategic communications veteran and director of Seattle University's Project on Family Homelessness, a communications and advocacy initiative which uses journalism, art and storytelling to engage the community in ending family homelessness. Founded in 2010, the project, funded by a grant from the Bill & Melinda Gates Foundation, serves as a convener and coordinator for housing and homelessness advocacy organizations; has helped elevate stories of family homelessness through the Journalism Fellowships and partnerships with StoryCorps and The Moth; and employs SU student assistants as pro bono mini-communications agency for nonprofit partners. Catherine believes in the power of partnerships to solve social issues, and is eager to apply what she's learned as a family homelessness communicator and advocate to help solve chronic homelessness with Third Door Coalition.
Paul is the CEO of Plymouth Housing, a Seattle based non-profit that develops and operates affordable, permanent supportive housing coupled with supportive services for single adults who have experienced long-term homelessness. Paul oversees the acquisition, development, and financing of new projects. Before joining Plymouth in 1993, Paul was interim executive director at the Shanti Project, an AIDS organization in San Francisco, and director of housing for the Northwest AIDS Foundation in Seattle. Under his leadership, Plymouth focuses on a "Housing First" model that lowers all possible barriers to housing for the 1,100+ people Plymouth serves annually. Ending chronic homelessness will require the work of everyone in our community, from individuals to businesses, educators, and civic leaders. Paul is proud to be part of Third Door because it stands to make a huge impact on our city and, most importantly, the lives of those surviving without stable homes.
Henry is a managing director at Point B Capital (PBC), the corporate venture division of Point B, Inc. He makes early-stage technology venture investments on behalf of the company and its venture fund. Henry brings PBC's portfolio companies over 20 years of knowledge and experience in go-to-market strategy and business model development, leadership development, product management, venture financing, business model development and M&A. Before joining PBC, Henry was an angel investor and venture advisor to early-stage ventures. Henry was also a venture partner and advisor to a Silicon Valley/Asia-based venture fund. Prior to pursuing his passion for entrepreneurship and venture investing, Henry was with Microsoft Corporation. Henry says he joined Third Door because of his deep passion for applied innovation to solve big problems, and that he is honored to be a part of a group of smart, thoughtful, and mission-driven business and civic leaders working to end chronic homelessness.
Downtown Emergency Service Center
Daniel Malone serves as Executive Director of Downtown Emergency Service Center (DESC), an innovative multi-service organization dedicated to meeting the needs of people who have been homeless for very long periods and are living with complex disabilities and health conditions such as serious mental illness and substance use disorder. Daniel began his career at DESC trying to help clients in emergency shelter find housing and other resources in the community. That experience informed his work as DESC's first housing manager, attempting to figure out an effective approach to keeping people housed who had not had it for a long time. Trial and error with harm reduction practices led to the model DESC uses today known as Housing First. Daniel believes that the Third Door Coalition presents a unique opportunity to recognize where the interests of service providers, businesses, and chronically people align, and make progress on mutual goals.
Greg is co-chairman and President of GM Nameplate, a leading international manufacturer headquartered in Seattle, employing nearly 1,000 individuals world-wide, and operating a total of nine manufacturing facilities. Greg also sits on the Seattle Board of Western Washington University and the Executive Board of the Seattle Sports Commission. Greg is involved in Third Door Coalition because he says he is committed to solving homelessness using no-nonsense, cost-effective ideas that are implementable, and that he believes it's time that strong business ideas and ethics are brought to the table to end homelessness forever in our region.
Seattle Hospitality Group
Howard Wright founded SHG as a holding company focused on the travel, hospitality and tourism industries in Washington, Oregon, California and Hawaii. Howard is a partner in multiple family businesses that own and operate such diverse assets as Chihuly Garden and Glass, the Seattle Space Needle, and the Sheraton Seattle Hotel. He was appointed by former Mayor Murray as co-Chair of the City of Seattle's Income Inequality Advisory Committee, which crafted the city's phased-in $15 per hour minimum wage law. Howard says he joined the Third Door Coalition because he is passionate about Seattle, and compassionate about anyone needing a safe start.
A local native, Steve currently serves as the Executive Director at Arthritis Foundation. Before joining Arthritis Foundation, Steve served as Chief Development Officer for Children's Therapy Center serving children with special needs. He has worked in the nonprofit sector for the past 18 years with a focus on health-related organizations including Fred Hutchinson, Crohn's & Colitis and Northwest Parkinson's. Steve says he believes in the vision of Third Door Coalition and the power of collaboration to end chronic homelessness.